Your North Carolina Interlock® Metal Roof Dealer -  The Leader in Metal Roofing
Interlock® tile metal Roofing
Interlock® Tile Metal Roofing: Timeless Elegance Meets Modern Performance
Interlock Tile Metal Roofing stands as a testament to the exquisite fusion of classic elegance and contemporary durability. These metal roofing tiles replicate the enduring charm of traditional clay or concrete tiles while offering a plethora of advantages that align perfectly with modern homeowners' needs.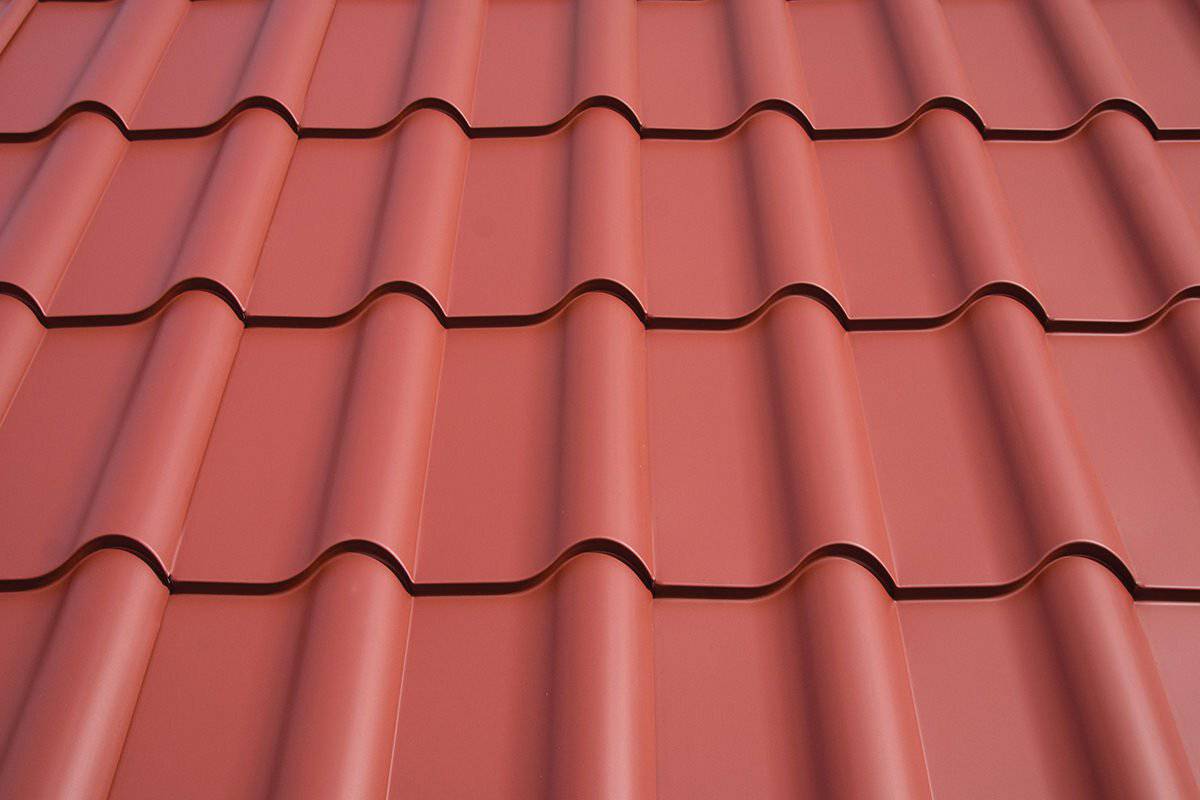 Aesthetic Excellence
Interlock Tile Metal Roofing emulates the appearance of traditional clay or concrete tiles with remarkable precision. Each metal tile is crafted to capture the texture and design of these classic materials. The result is a roof that radiates timeless beauty and curb appeal, making it an ideal choice for homes with a range of architectural styles.
Durability and Longevity
While natural clay or concrete tiles are celebrated for their aesthetics, they can be prone to issues like cracking or chipping, particularly in extreme weather conditions. Interlock Tile Metal Roofing, on the other hand, is constructed from high-quality steel or aluminum coated with a special finish. This ensures that the tiles are exceptionally robust and can withstand harsh elements without degradation. They are not susceptible to cracking, chipping, or breakage, offering a significantly extended lifespan.
Low Maintenance
Interlock Tile Metal Roofing is known for its minimal maintenance requirements. Traditional clay or concrete tiles may require periodic inspections for damage or replacement. In contrast, Interlock tiles maintain their appearance and structural integrity without the need for extensive upkeep. This translates to savings on maintenance costs and time throughout the life of the roof.
Environmentally Friendly Design
Interlock Tile Metal Roofing is an environmentally conscious choice. These tiles are manufactured with a focus on sustainability, using recycled materials and minimizing waste during production. By opting for Interlock Tile Metal Roofing, homeowners contribute to a reduced ecological footprint and endorse eco-friendly roofing solutions.
Energy Efficiency
Interlock Tile Metal Roofing often features reflective coatings that enhance energy efficiency. By reflecting sunlight and reducing heat absorption, these tiles help maintain a cooler interior during hot summer months. This can lead to lower cooling costs and a more comfortable living environment.
A Wise Investment
Selecting Interlock Tile Metal Roofing is a smart decision for homeowners who appreciate the timeless beauty of clay or concrete tiles but desire the modern benefits of a durable and low-maintenance roofing solution. These roofing tiles perfectly balance aesthetics, resilience, low maintenance, and environmental responsibility. With Interlock Tile Metal Roofing, you can enjoy the enduring elegance of traditional tiles without the associated maintenance concerns and vulnerabilities.
Interlock® Roofing Shingle Colors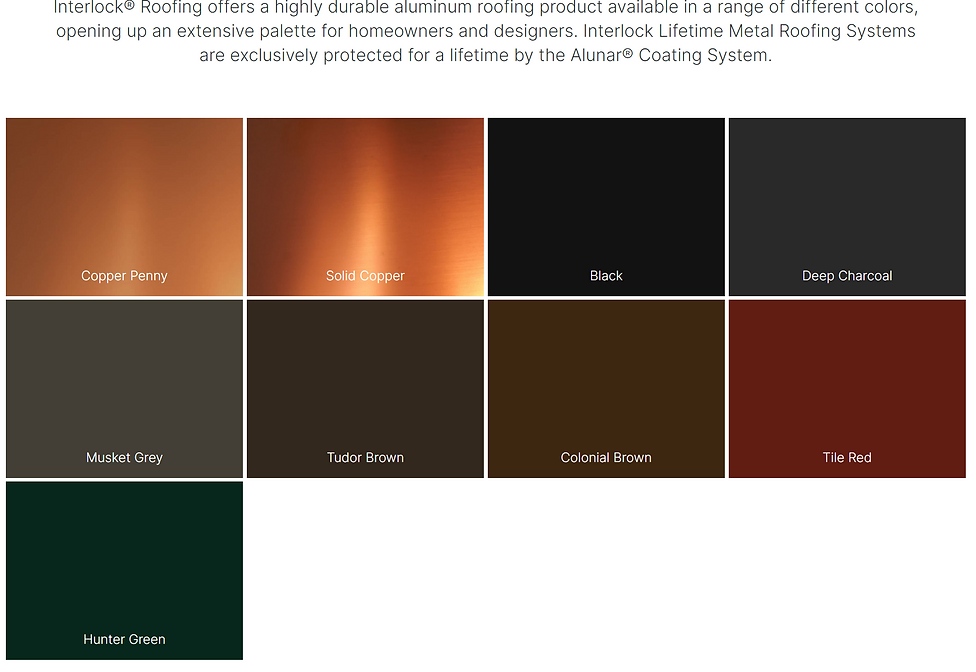 THE LAST ROOF YOU'LL EVER NEED.
EVER.
The President of the company responded immediately to our need for a new roof, and was extremely helpful & responsive throughout the process. This is the 2nd home on which we installed this roof - and both end results are amazing. I highly recommend this product & the Metal Roof NC team - you will be thrilled with your "new" home! 
When others tried to talk us out of a metal roof, not even wanting to talk about it, James came in and told us he had something better to offer. He suggested the Aluminum InterLock System. Thank you James and your wonderful team for our beautiful roof. We absolutely LOVE it!  
Metal Roof NC installed a beautiful, aluminum shingle roof on our log home in July 2019.  The product is absolutely beautiful, and the work done by Metal Roof NC team was amazing. They did a meticulous job on the installation, cleaned up completely and were extremely courteous and understanding.
The purpose of this letter is to thank you for an absolutely outstanding job in recommending, selling, and installing an Interlock aluminum slate shingle roof on our home in Fayetteville NC.  You and your team did an amazing job!  In summary we are extremely pleased with the Interlock product, and could not be happier. ​
READ OUR GOOGLE REVIEWS →
Metal Roof NC services all of North Carolina.  We service all cities and towns. From Winston Salem to the coast.
Contact us today for a free to you down to the penny price.

5301 Hillsborough St Ste 207
Raleigh NC 27606