Your North Carolina Interlock® Metal Roof Dealer -  The Leader in Metal Roofing
Your Trusted Partner for Superior Metal Roofing Solutions in North Carolina
Never Re-Roof Again. Never.
Metal roofing in NC has been the go to standard for those wanting a low maintenance, no nonsense solution to troublesome asphalt roofing. With a multitude of designs and profiles available we can end your roof troubles and help lower your energy bills too!! There are steel roofs and aluminum roofs with many different profiles.   NC METAL  ROOF  is your metal roofing leader in NC.  We are your go to company with over 25 years experience in the construction industry.  We got you covered!!  Roof Roof!!!
WHAT MAKES OUR PRODUCT THE BEST? 
INTERLOCK® METAL ROOFING SYSTEMS
From the materials we use, our top notch installation and our pledge to use the greenest materials possible with many color and profile options, you'll agree…METAL ROOF NC has the best value out there. 
BEST PRICE PLEDGE:  Find a similar roof at a better value and we will match or beat it.  Conditions apply. Other manufacturers may be used if the Interlock system is not a fit for you. For best information, our experts will determine which roofing system is best for your home.
Lifetime Warranty* most systems
On Interlock Metal Roofs, we offer a non-prorated, lifetime transferable material warranty unsurpassed in the roofing industry. Each manufacturer has its own warranty for their products.
Mother Nature Approved
Will not rust, rot, split or curl. Warranted to withstand up to 120 mph winds and alot more depending on installation. Passed Class IV Hail Rating. The best roofing for Hurricanes!!
Superior Paint Finish
Exceptional resistance to aging, chalking, peeling, cracking or fading. We use Alunar and Kynar finishes on only the best roofing profiles and products.  The best fade and chalking resistance.
Lightweight & Economical
Can be installed over most existing roofing, eliminating messy, costly tear-offs. No maintenance or reroofing expense.
Interlocking Support
Shingles interlock on all four sides for added strength and weather resistance, allowing you to walk on it without damaging it.
Fire Resistant
Aluminum and Steel  shingles will not burn or support combustion.  Adding a new metal roof will add value and keep you safer!!
EVERY COLOR …
ENERGY STAR RATED
Interlock from the beginning, has been a green roofing leader. Our aluminum is made of 95% recycled or recyclable materials which allows for less waste in the landfills. And, as an Energy Star partner, our shingles also reflect radiant heat, reducing your energy bills, making paying for your roof even easier.
​Our Aluminum and Steel Roofing Panels from each manufacturer are all energy star rated using the best finishes available.  Ask for details about each roofing system!!  We will be glad to explain it to you!!
INTERLOCK® LIFETIME ALUMINUM METAL ROOFING
WITH COOL ROOF RATED ALUNAR FINISH
THE LAST ROOF YOU'LL EVER NEED.
EVER.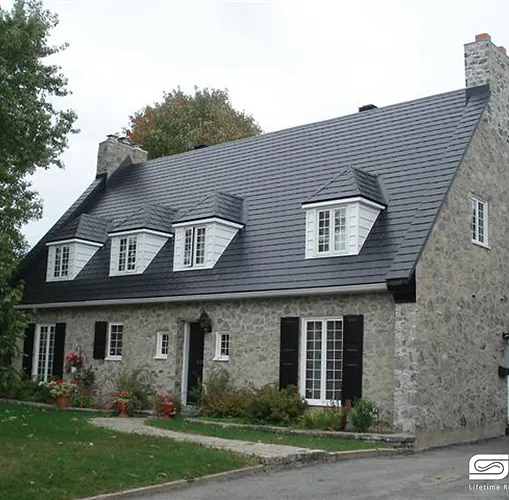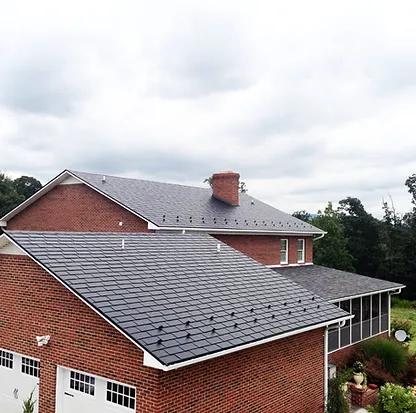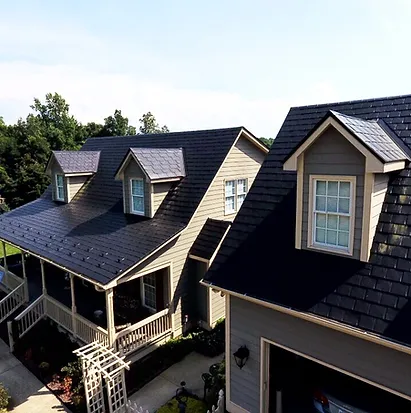 The President of the company responded immediately to our need for a new roof, and was extremely helpful & responsive throughout the process. This is the 2nd home on which we installed this roof - and both end results are amazing. I highly recommend this product & the Metal Roof NC team - you will be thrilled with your "new" home! 
When others tried to talk us out of a metal roof, not even wanting to talk about it, James came in and told us he had something better to offer. He suggested the Aluminum InterLock System. Thank you James and your wonderful team for our beautiful roof. We absolutely LOVE it!  
Metal Roof NC installed a beautiful, aluminum shingle roof on our log home in July 2019.  The product is absolutely beautiful, and the work done by Metal Roof NC team was amazing. They did a meticulous job on the installation, cleaned up completely and were extremely courteous and understanding.
The purpose of this letter is to thank you for an absolutely outstanding job in recommending, selling, and installing an Interlock aluminum slate shingle roof on our home in Fayetteville NC.  You and your team did an amazing job!  In summary we are extremely pleased with the Interlock product, and could not be happier. ​
READ OUR GOOGLE REVIEWS →
Metal Roof NC services all of North Carolina.  We service all cities and towns. From Winston Salem to the coast.
Contact us today for a free to you down to the penny price.

5301 Hillsborough St Ste 207
Raleigh NC 27606